Lights
(sample of the energy efficiency label for lights)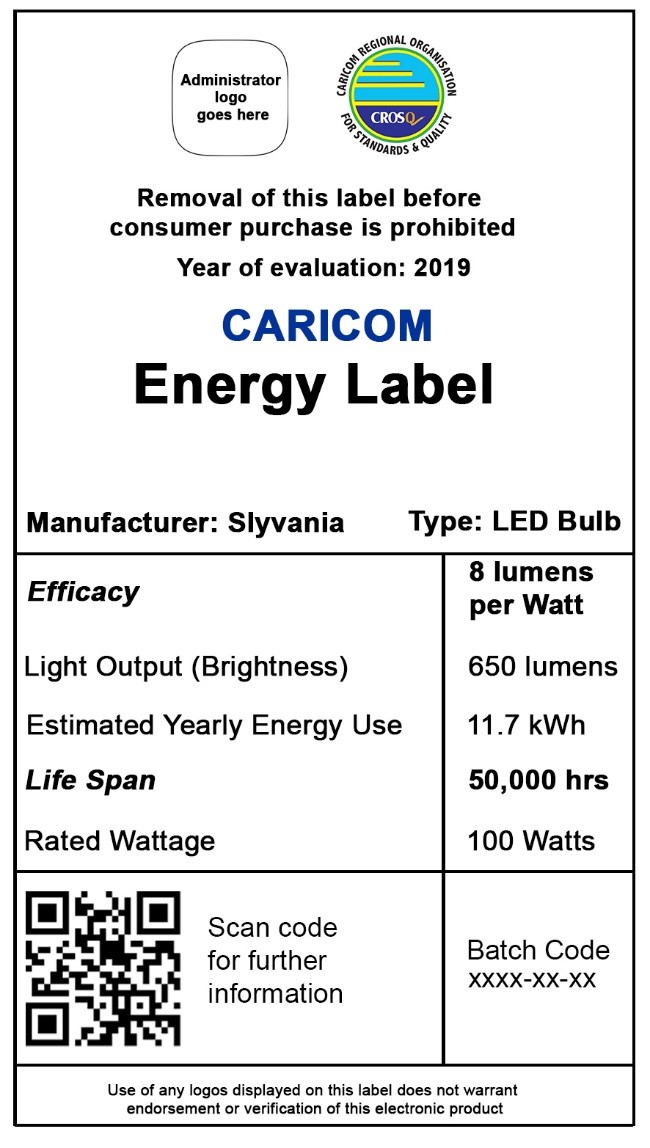 The labels for compact fluorescent lights (CFLs) and light emitting diodes (LEDs) will display several elements in accordance with CRS 58:2018 – Requirements for Energy Labelling for Compact Fluorescent Lamps and Light Emitting Diode Lamps.
The elements displayed shall include:
administrator & CROSQ logos
rated wattage (watt);
efficacy (lumens/watt);
light output (lumens); and
rated life (hrs).
It may also include, at the desire of respective countries:
Estimated yearly energy use (based on 3 hours/day); and
Beam angle (for LEDi) (degrees).