Air Conditioners
(sample of the AC Energy Efficiency label)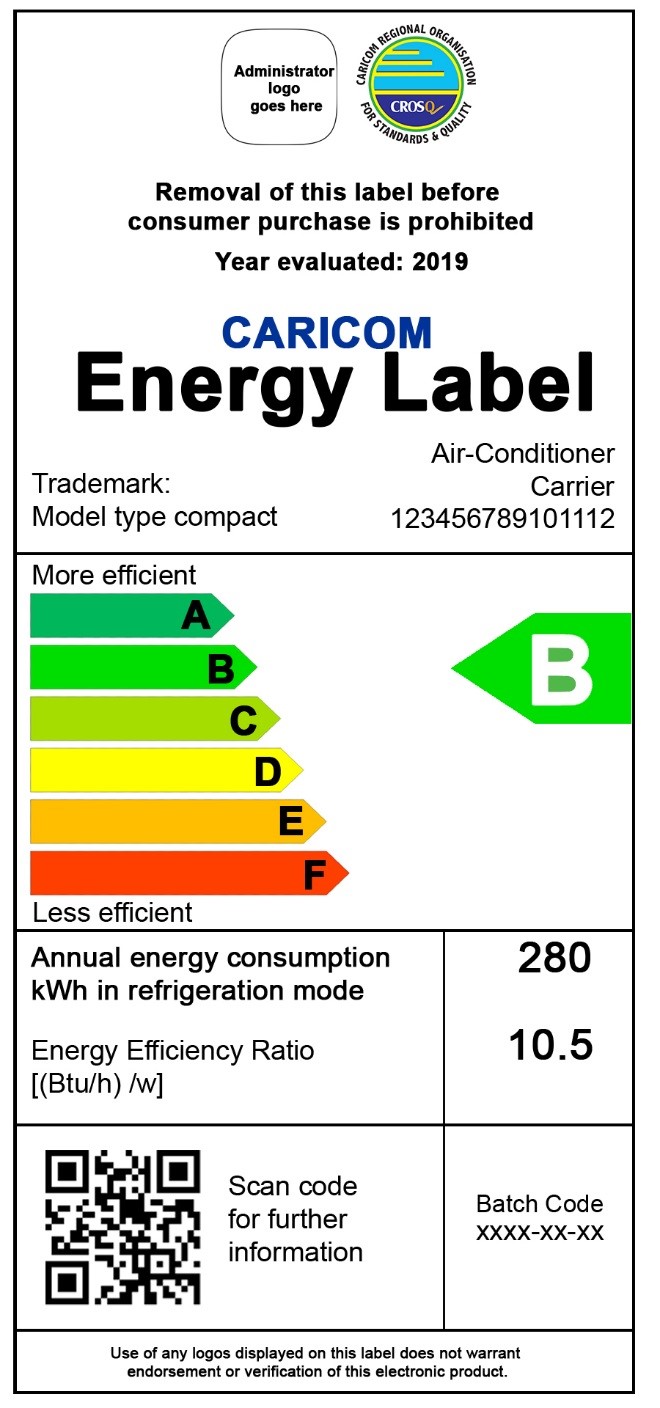 The AC labels will display several elements in accordance with CRS 59:2019 – Requirements for Energy Labelling – Air Conditioners.
The elements displayed will include:
Administrator & CROSQ logos
the name or registered trade mark of the manufacturer or responsible local distributor;
model number;
EER (in w/w or ((Btu/h)/w)
the energy efficiency rating.
It may also display, at the desire of respective countries:
an annual energy consumption, calculated according to the total input power, in accordance with ISO 5151, multiplied for an average of 2000 hour per year in the cooling mode at full – load.
Labels shall be affixed to the exterior of the AC unit, in a position that is clearly visible to consumers.